10 February 2013
A Pet Changes Everything
When we bring a new pet into our lives, everything changes. Life suddenly becomes more joyful, humorous, and beautiful than we ever imagined. Pets are amusing, endearing, loving, and occasionally naughty – just like family. Simply put, pets are family.
Pets Are Family
Many friends and readers know I began Pawsitively Texas in honor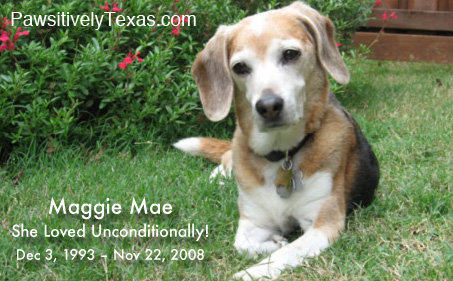 of my beloved Maggie Mae and with the mission to help other abandoned pets find the kind of loving homes that Maggie and I shared all those wonderful years we were blessed to have together. The bond between a pet and pet parent is so strong, so incredibly deep, so enriching. They take a piece of our heart with them when they must leave us.
As Pawsitively Texas has grown, so has our family. We now have five dogs. Bella Mckenzie, Gracie Rae, Tiko, Nicholas Augustus, and Mischi Nolle. All adopted! Click here to see a couple of photos of them all. They look pretty comfortable, wouldn't you agree?! Whoever said "you can't buy love" has obviously never adopted a shelter pet! Our little pack adds so much life to our life. So much fun. So much love!
Dogs Really Dig It
Subaru of America celebrates the dog in their fun 2013 campaign because they understand pets are family too. Dogs really dig it! Dog people do too.
Meet Grant Weber
Weber is the dog whisperer to canines shopping for a new ride at Subaru. He's similar to a pet adoption coordinator who matches great pets with new families based on their unique needs, except he's helping dogs find the perfect auto based on their lifestyle wants and needs. Watch Grant and some of his adorable, canine customers in the video below!
or click here: 
http://bit.ly/WW7C2Y
In this fun video, Weber discovers just how savvy a canine negotiator can be!
or click here: 
http://bit.ly/VyTBJi
Dog Tested. Dog Approved.
The Subaru campaign is called Dog Tested. Dog Approved.
Have you ever made a decision based on whether your dog liked someone or something before? They can be powerful influencers in our lives!
Subscribe Now: Be sure and subscribe to join the Pack and never miss an informative Pawsitively Texas blog post! Simply add your email address, then click the Subscribe Now link. Look for the yellow/orange icon in the upper right column. No worries, we'll never spam you, you'll only receive an email notifying you of new blog posts on Pawsitively Texas. Thank you for your support of my work for the pets!
This post is sponsored by Subaru. I am being compensated for helping spread the word about the Dog Tested. Dog Approved.™ campaign, but please remember, Pawsitively Texas will only share news for things we support and know you will like!