Texas Rescue Pups to Star in Puppybowl XII
Several adorable Texas shelter rescue puppies are taking the field this Sunday, February 7 at 2pm CST  in Animal Planet's Puppybowl XII! As Team Ruff takes on Team Fluff, the canine cuteness will rumble, tumble, and fumble their way into the hearts of millions of viewers!
Ranger, Tate & Timber, Rescued by Alamo Rescue Friends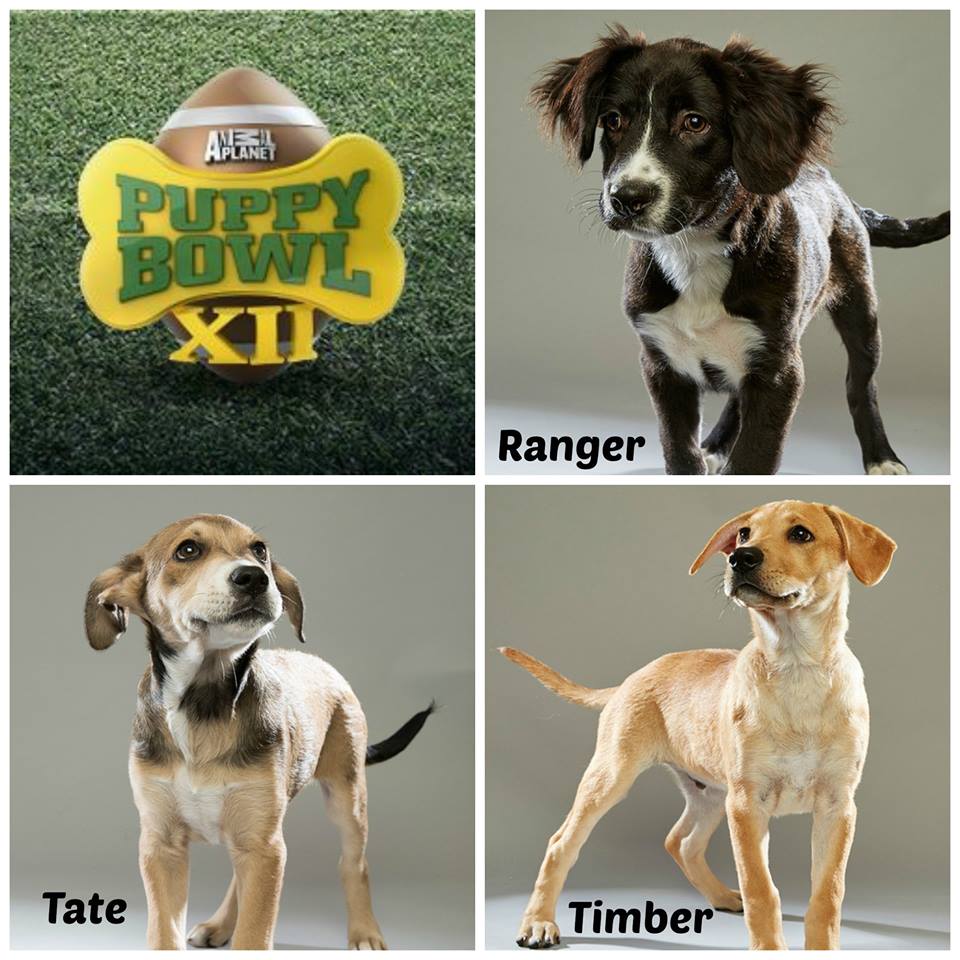 Ranger, Timber, and Tate, three puppies rescued by Alamo Rescue Friends (ARF) in San Antonio have been melting hearts every since they were saved from their bleak start in life.
Ranger, an agile spaniel mix, is skilled with handling both stuffed and rope toys. Timber is relentless when chasing a ball, and while Tate seems mild-mannered, he has a fiercely competitive streak that comes out on the playing field.
Ranger, Tate, and Timber have already been adopted, but Alamo Rescue Friends can help you find the perfect pet to join your family. Visit the ARF site here. You can also support ARF by fostering, volunteering, donating, and sharing their pets available for adoption with friends, family, and co-workers!
Hailey, Rescued by Austin Pets Alive!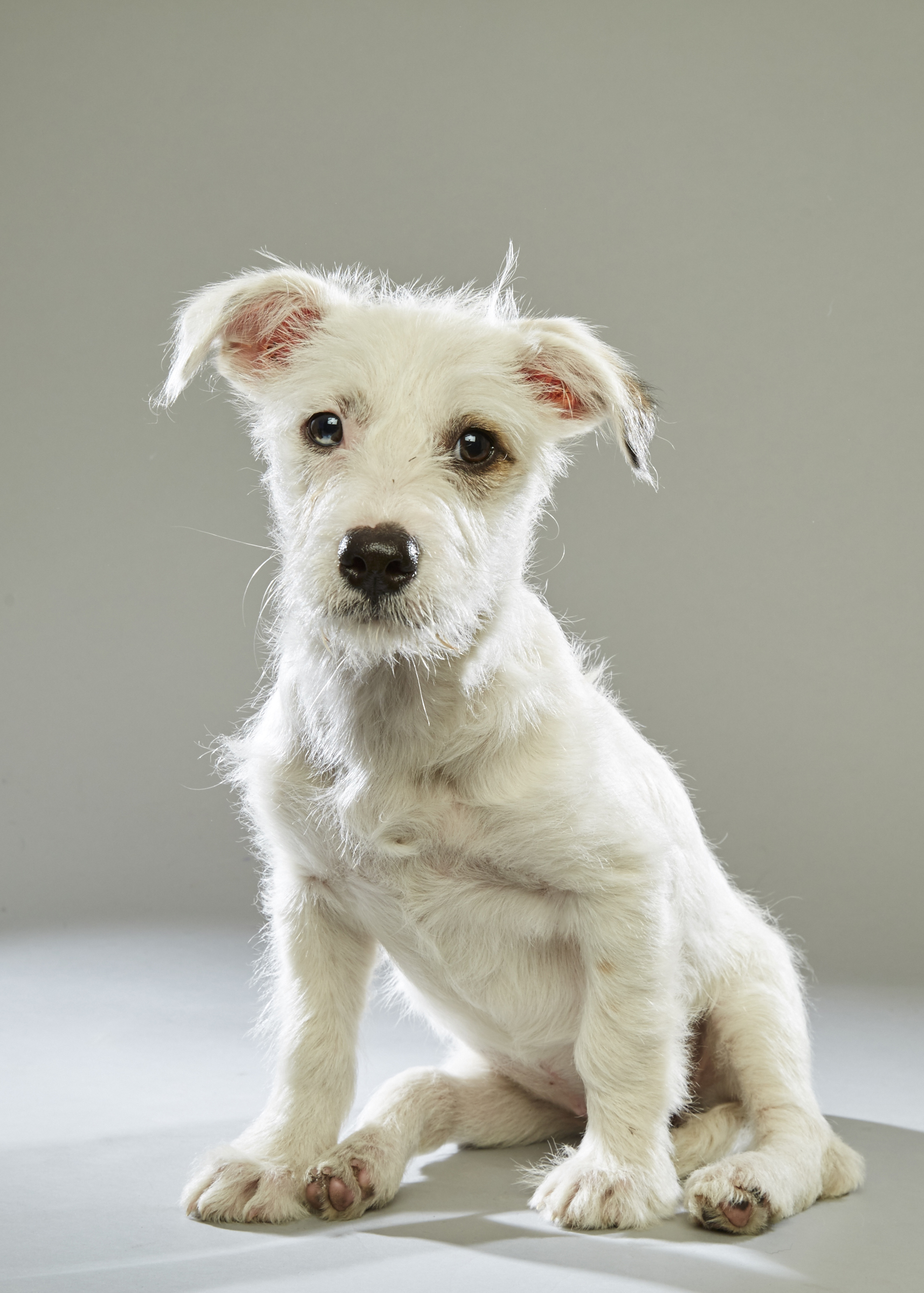 Although Hailey was originally transferred into Austin Pets Alive!'s programs due to medical needs from Austin Animal Center, she was drafted for the starting lineup for Team Ruff. Since the filming of Puppy Bowl XII, Hailey has been adopted into her forever home but there are many more APA! dogs and cats that are still waiting for their forever families. Animal Planet's Puppy Bowl historically has brought great awareness to pet adoption.
"It was such an honor to be included in this year's Puppy Bowl," said Faith Wright, Animal Care Programs Director for Austin Pets Alive!. "Animal Planet was an amazing host to us during the filming. For a medical needs puppy like Hailey to be included in the starting lineup just means that even more awareness can be given to the adoption of special needs animals that deserve just as much love as the rest."
Visit Austin Pets Alive! to see wonderful pets available for adoption and learn how to support APA and their work in helping Austin maintain their no kill status for five years!
Darby, Rescued by Operation Kindness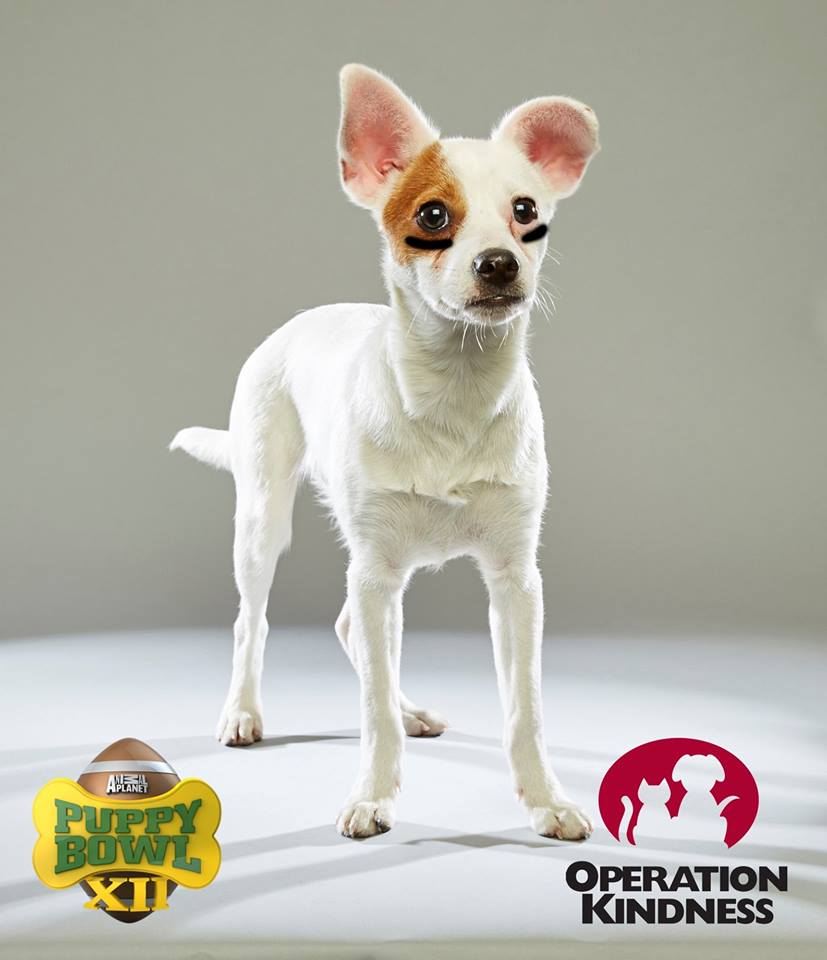 Darby, a deaf puppy rescued by Operation Kindness in Carrollton, Texas beat out 80 other pups to earn his spot on TeamRuff! Darby has already been adopted, but you can find wonderful pets just like him available for adoption at the Operation Kindness shelter in Carrollton, TX.
Operation Kindness is the oldest no kill animal rescue organization in North Texas and can use support for fosters, volunteers, donors, and help sharing their available pets.
Watch & Vote for Your Favorite Texas Puppybowl XII MVP!
Tune in to Animal Planet at 2:00pm CST! There's sure to be a puppy penalty or two as these adorable rescue puppies compete for the title of MVP – don't forget to vote for your favorite Texan! Voting opens at kickoff on Sunday; click here to Vote for Your Favorite Texas Puppybowl MVP.
#PuppyBowl #RescueDogs #AnimalPlanet #PuppyLove #AdoptAShelterPet #AdoptATexan #PawsitivelyTexas #Texas #TexasRescue