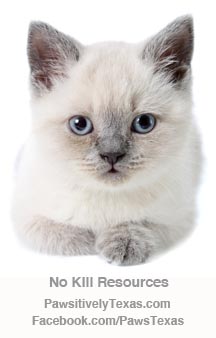 Understanding No Kill Animal Sheltering
I find that some people do not understand what No Kill really means for animal sheltering. I've seen posts against the no kill initiative stating the animals will spend their lives in deplorable conditions, receive little to no social interaction, and be stacked high in kennels. That could not be further from the truth to what becoming a no kill city, county, state, or nation means. This article, written by Ryan Clinton, is one of the best I've seen that truly explains what No Kill Is and Is Not. It is my hope that you'll read – and then share it. I truly believe the no kill equation, saving 90% of homeless pets in communities that employ it, is the solution. It is my hope and desire that you will embrace the no kill model and tell others. The resources below are informative and inspiring and can be implemented in any community in any state.
How to Build a No Kill Animal Shelter (Videos)
The North Texas no kill workshop was filmed and now the videos are available online, free of charge; find seminar titles and video links here: http://pawsitivelytexas.com/homeless-pet-project/
No Kill Animal Shelter Tools & Guides
No Kill Advocacy Center – The No Kill Equation
No Kill Advocacy Center  – How to Guides for Reforming Animal Control (Fantastic links for helpful info)
Tell Your Texas Elected Officials You Support a No Kill Texas!
Click here for the No Kill Texas site. Here, you'll find a list of Texas House of Representatives and Texas Senate members. One thing I really love is they are collecting the statistics for Texas city and county animal shelters; we need to know what is happening in our shelters. The site also includes a link to find contact info for city or county representatives. And if you're not yet registered to vote, they have a link for that too.
Ryan Clinton's No Kill Presentation to Austin City Council
Nathan Winograd, No Kill Advocacy Center director, on the No Kill Animal Shelter Model