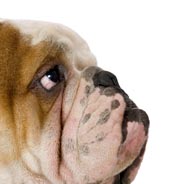 March 25, 2011, I am very excited to share this news from Guest Blogger, Nathan Winograd, national No Kill leader. This is a huge opportunity for each of us to take a stand and be the voice for the animals. It will not be without opposition, so every person that believes municipal pounds must do a better job in caring for the pets entrusted to their care should be willing to make your voice heard in Austin!
End "Convenience Killing" in Texas
A call to action! Groundbreaking legislation has been introduced in Texas. The Texas Companion Animal Protection Act, would, among other things:
• Ban the gas chamber;
• Make it illegal for shelters to kill animals if rescue groups are willing to save them;
• End "convenience killing" (killing when there are empty cages); and,
• Require shelters to be truthful about how many animals they kill.
The law is based on model legislation of the same name from the No Kill Advocacy Center and mandates the programs and services which have ended the killing in communities nationwide. Versions of CAPA have been passed in California and Delaware.
It is expected to face opposition from shelters who do not want public scrutiny and the large, national allies who protect and defend them.
Texas animal lovers should contact members of the Texas House of Representatives Public Health Committee and urge a "Yes" vote. To do so, click here.
To learn more about the Texas CAPA, including what you can do, click here.
About Nathan:
Nathan J. Winograd is the Director of the national No Kill Advocacy Center. He is a graduate of Stanford Law School, a former criminal prosecutor and attorney, held a variety of leadership positions including director of operations for the San Francisco SPCA and executive director of the Tompkins County SPCA, two of the most successful shelters in the nation. He has spoken nationally and internationally on animal sheltering issues, has written animal protection legislation at the state and national level, has created successful No Kill programs in both urban and rural communities, and has consulted with a wide range of animal protection groups including some of the largest and best known in the nation. Nathan is the author of three books, Redemption, Irreconcilable Differences, and All American Vegan (co-written with his wife, Jennifer). Redemption won five national book awards and redefined the animal protection movement in the United States.