7 October 2013
This just may be the best six minutes of your day!
In a video competition to win a Katy Perry concert at their high school, students at Verrado High School in Buckeye, Ariozona have produced one that is quite beautiful. Using the Perry smash hit, ROAR, as their soundtrack, they tell the story of how Megan, a fellow classmate with Downs Syndrome, became a cheerleader for their school. Megan is not only a beautiful "underdog" to cheer for, she is blessed to attend school with incredible classmates that truly see her for her abilities! Be sure and listen to the interview with the students at the end to hear what Clayton hopes to do professionally one day!
Subscribe Now: Be sure and subscribe to join the Pack and never miss an informative Pawsitively Texas blog post! Simply add your email address, then click the Subscribe Now link. Look for the yellow/orange icon in the upper right column. No worries, we'll never spam you, you'll only receive an email notifying you of new blog posts on Pawsitively Texas. Thank you for your support of my work for the pets!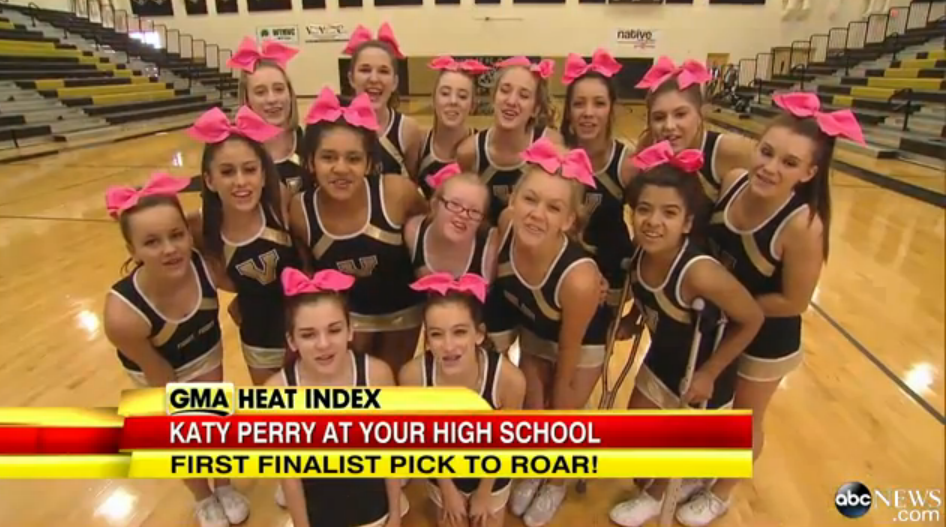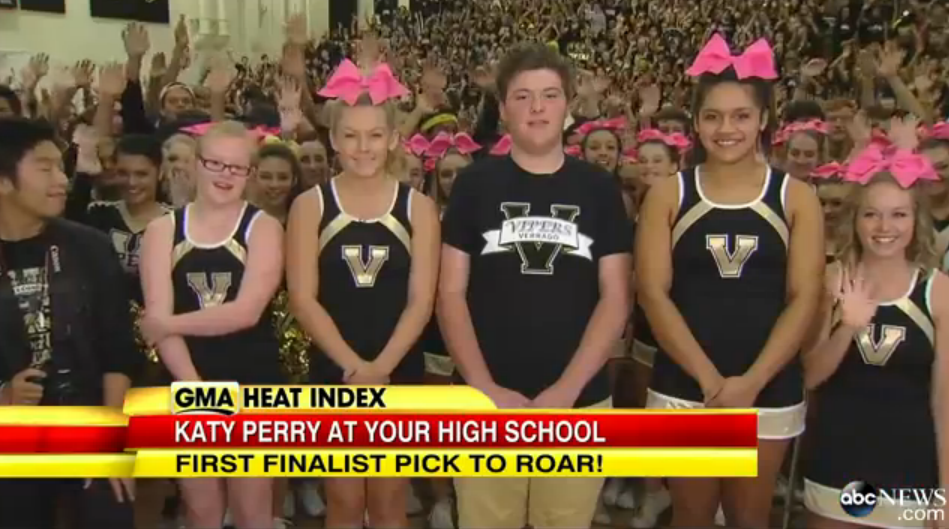 [photos: ABC GMA]