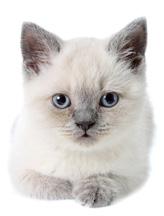 April 7, 2011
Do you really know who is adopting that cute little pup or purring kitten? I know many rescues have strict guidelines they use for pet adoptions. But today with the rush to save death row pets out of time, and many independent rescuers working against the clock to save lives,  I thought it might be helpful to take a step back and look at this resource for pet abuse/animal cruelty cases.
Pet-Abuse.com enables rescues to track court cases of animal abuse. It is a nationwide database that allows for searches by name since people may move to another state than the one they were convicted in.
This is an interactive animal cruelty map for cases in Texas. The drop down menu allows you to track animal abuse cases by type of abuse (be prepared, this is tough stuff to read). You can also search by Texas counties.
What I like about this site is that they do not accept and post anything other than cases of public record (i.e. court case ID numbers and/or published media reports). This assures that the information is reliable and trustworthy.
There are so many challenges we face in animal rescue, working against the clock that never stops ticking, lack of available resources, a need for more fosters, etc. – pet abuse is one that breaks the heart of each of us. It's admirable that someone, the folks at Pet-Abuse.com, took on the heavy task of tracking pet abuse cases so that rescuers can at least be aware of known animal abuse cases and the people involved.