April 27, 2012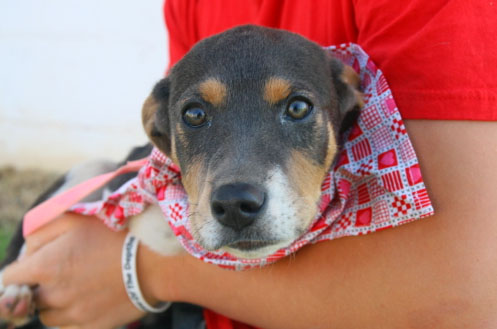 The Gonzales, Texas animal shelter needs help! The Board of Directors has issued an urgent plea for help. As you can see from the map below, Gonzales is a Texas community that is not surrounded by a lot of rescues; it's a more rural area of our state. They are almost 1.5 hours from San Antonio and Austin, almost 2.5 hours from Houston, and almost 5 hours from Dallas. They need the help from the Pawsitively Texas community to get the word out and save these animals! Please share!
Our shelter's maximum capacity is up to 80 dogs. Our average monthly intake has been 30-40. With all adoptions and transfering some of them to other rescue groups, we have been moving pretty much the same number of dogs out of our shelter monthly, and we have been surviving somehow. However last month, 73 dogs were picked up by Animal Control, and all were brought to our shelter.  After this extremely high intake, we now have 126 dogs at our small shelter.
 As you know, our group is under contract with the City of Gonzales, and the shelter facility itself is belongs to the City. The other day, we had a meeting with City of Gonzales officials, and at this meeting we were informed that because of the overcrowded situation at the shelter they feel that it is not being maintained in a satisfactory condition.  They still want us to operate the shelter however they have given us a deadline of 30 days to get the number of dogs down to around 80 dogs or we will no longer be able to operate as a NO-KILL shelter and they will take over and it will go back to a HIGH-KILL pound.
There are only two full-time volunteers to maintain and operate all facilities of daily shelter cleaning as well as all care for the dogs.
To the resue groups, we are asking you for help by taking over as many of our dogs as you can. To the supporters, please get the word out to help these dogs out of the shelter ALIVE.   We have a tremendous variety of highly adoptable dogs who have been fully vaccinated, are heartworm negative, and mostly spay or neutered (excluding puppies who are too young).  Adoption fee is currentlyt $60.Fostering is also very appreciated. We will be happy to provide transportation if you can possibly find a way to help us. Please check our website is
www.gonzalesdog.org
for our adoptable dogs (our website will be daily updated).
 This is an extremely URGENT situation and any help will be greatly appreciated.
 If you can help please contact us as soon as possible. You may call us at 830-445-9811 or 830-445-9279, or by email.
Sincerely,
Board of Directors
Gonzales Dog Adoptions/Municipal Dog Shelter, Gonzales, TX
LINKS TO HELP THE GONZALES TEXAS ANIMAL SHELTER: 
To see the Gonzales Dogs Available for adoption or rescue – click here!
To make a donation to the Gonzales animal shelter (501c3), click here.
To volunteer with the Gonzales animal shelter, click here.
To foster with the Gonzales animal shelter, click here.
Gonzales Texas Animal Shelter Google Map link – click here!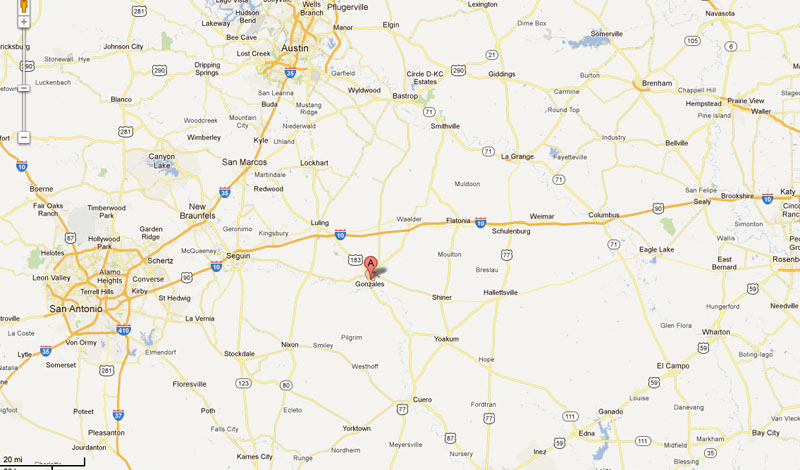 Subscribe Now: Be sure and subscribe to follow the Pack and never miss an informative Pawsitively Texas blog post! Add your email address, then click the Subscribe Now link. Look for the yellow/orange icon in the upper right column. No worries, we'll never spam you, you'll only receive an email notifying you of new blog posts on Pawsitively Texas.