November 11, 2011
How Dogs Help Veterans Cope with PTSD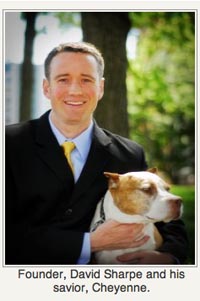 This video, produced by Time, beautifully and soulfully illustrates the healing relationship dog offers man. "Struggling with post-traumatic stress, veteran David Sharpe says he found a dog at a shelter that saved his life. Now, with a group called P2V, he pairs other vets with rescued pets." *Tissue alert – this is a powerfully, moving story.
P2v's mission statement says "Helping Heal the Lives of Our Nation's Heroes and Shelter Pets" … I so admire David Sharpe and P2V for the amazing work they do to make our world a better place for people and pets. If you wish to support this organization, click here for the P2V Donate page.
On Veteran's Day, and everyday, I am thankful to the men, women, and K9 soldiers that have chosen the noble military service for the sake of supporting and defending our country. May God bless you richly and keep you in His care.