7 April 2014
Beautiful Dogs Found Chained Together – Now Available for Adoption!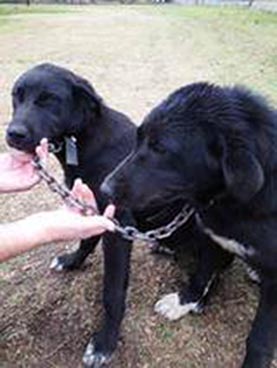 Two dogs were found abandoned and chained together in Parker County, Texas. The short, heavy chain has now been removed forever and these two beautiful black dogs with the white tippy toes are available for adoption. At the animal shelter, they are known as Case number 45238 and 45239; they are both large, neutered, and thought to be Newfoundland Mix. They may be adopted together, or separately. But wouldn't it be nice to help them find a loving, forever home together?
Does Anyone Miss Them?
These two male dogs were found chained together along State Highway 199 in Springtown, TX. If you know who their owners are, you are asked to contact the Parker County Sheriff's office: (817) 594-8845
To Adopt These Dogs:
To learn more about adopting these precious dogs, please contact the Parker County Animal Shelter at (817) 598-4111 and animals@weatherfordtx.gov
To Foster Dogs or Cats:
Please contact Parker County Pets Alive at parkercountypetsalive@gmail.com
Eight Adorable, One-of-a-Kind Dogs for Adoption
These dogs are also available for adoption at the Parker County Animal Shelter. These beauties have a lot of living and loving in them, they just need help being found by an adopter, so please share this post to help them gain as much exposure as possible. They have such perfect names!
Top row left to right: Nelli, Cookie, Dale, Dumas
Bottom row left to right: Forest, Ferris, Griffin, Ace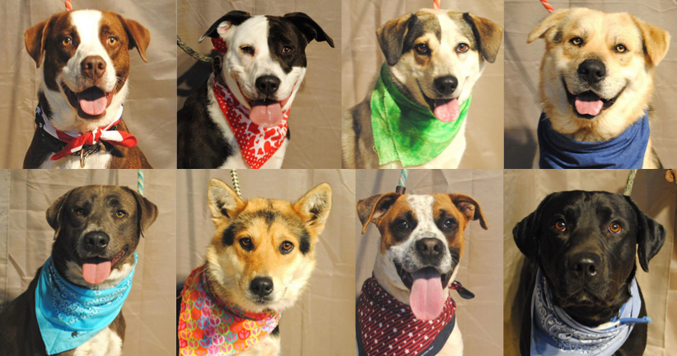 Animal Rescue & Pet Adoption T-Shirts
The Ultimutt Life shop features more than 100 designs that promote pet adoption, animal rescue, and the love we have for our dogs and cats! Proceeds support animal rescue, Pawsitively Texas, and the Homeless Pet Project! Please tell others!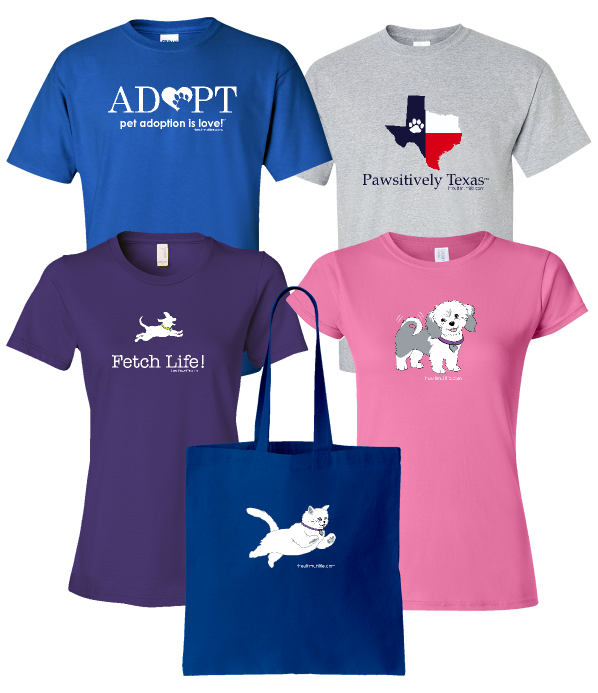 If you have a story of animal rescue or adoption to share, please click here to message me via the story submission form
Subscribe Now: Be sure and subscribe to join the Pack and never miss an informative Pawsitively Texas blog post! Simply add your email address, then click the Subscribe Now link. Look for the yellow/orange icon in the upper right column. No worries, we'll never spam you, you'll only receive an email notifying you of new blog posts on Pawsitively Texas. Thank you for your support of my work for the pets!