16 January 2013
Ciccio is a 12-year-old German Shepherd dog that continues to return to an Italian church each day when the bells toll for mass. Just as he did for years when his owner, "Maria of the Fields," was alive. The Telegraph reports she died suddenly two months ago and Ciccio was allowed to attend her funeral. But each day since her passing, he comes back to the church for services. Locals have been providing food and water. The priest allows him to sit at the front of the church during services and hopes to find a loving home for this precious dog. Someone will be very blessed to have this dear dog! Such a reminder of the amazing and unequaled loving devotion pets have for their families!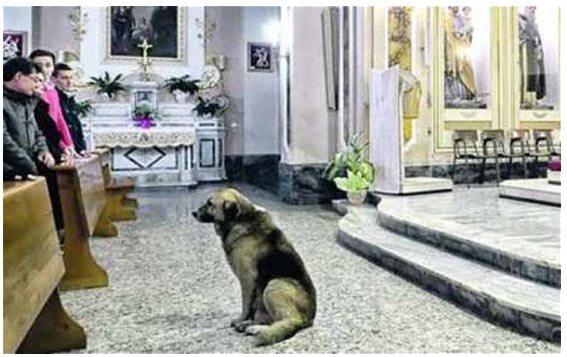 If you know the origin of this photo, please let me know so I can provide proper credit!
Subscribe Now: Be sure and subscribe to follow the Pack and never miss an informative Pawsitively Texas blog post! Add your email address, then click the Subscribe Now link. Look for the yellow/orange icon in the upper right column. No worries, we'll never spam you, you'll only receive an email notifying you of new blog posts on Pawsitively Texas.