December 6, 2011
Tipper and Skipper, along with some other young  kittens were sealed in a bag of cat food and thrown out in Urbandale, Iowa. As tragic as this story begins, it is a beautiful story of heroism. Regan, a yellow lab, found the bag of kittens and drug them home. He whined until his owner opened the bag where she discovered Tipper and Skipper, covered in blood and guts, indicating they had survived when other kittens sadly had not. The bag had been runover on the roadway.
Regan's nurturing heart and actions gave the kittens a miracle chance at life. They were very weak and had to be bottle fed every two hours. But three months later, the two little kittens are healthy and available for adoption. WXII TV shared this beautiful story of Regan's heroic rescue. What a guardian angel Regan is and I hope his city honors him for his life-saving heroism. The amazing, loving heart of Dog makes our world a more beautiful place.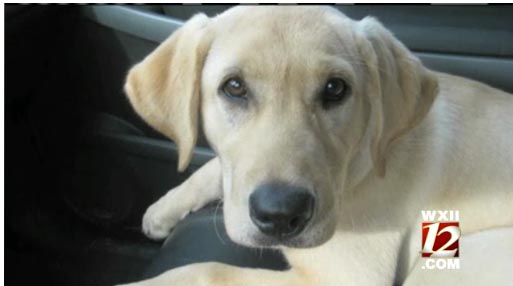 Subscribe Now: Be sure and subscribe to follow the Pack and never miss an informative Pawsitively Texas blog post! Add your email address, then click the Subscribe Now link. Look for the yellow/orange icon in the upper right column. No worries, we'll never spam you, you'll only receive an email notifying you of new blog posts on Pawsitively Texas.