19 December 2013
I LOVE THIS VIDEO because it showcases pets in such a fun and entertaining way! They bring us so much joy! Even if you have seen this fun pet video before, it's just not Christmas until the pets have sung Deck the Halls again, right?! It's a very, merry Christmas when shared with our beloved pets! Pets are Family! Click on the arrow on the photo below to enjoy!
Subscribe Now: Be sure and subscribe to join the Pack and never miss an informative Pawsitively Texas blog post! Simply add your email address, then click the Subscribe Now link. Look for the yellow/orange icon in the upper right column. No worries, we'll never spam you, you'll only receive an email notifying you of new blog posts on Pawsitively Texas. Thank you for your support of my work for the pets!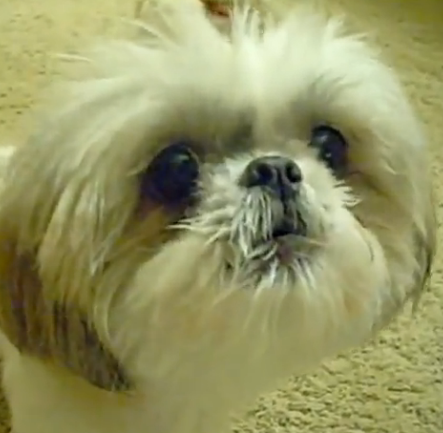 Thanks to Talking Animals for producing such fun videos!