November 23, 2011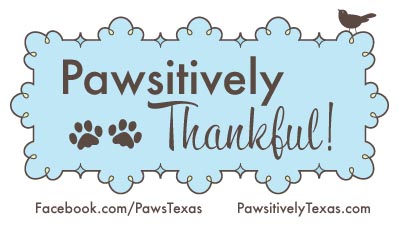 I  wanted to take a moment and let you know how very thankful and grateful I am to the amazing people that make up the Pawsitively Texas and animal rescue communities. We share a photo, a story of a dog, cat, and occasionally livestock in need, and this wonderful community fueled by compassion, rolls into action. People pray, network the pets by clicking reshare, raise money, pledge and donate money, offer to foster, coordinate rescued pet transports, even adopt. We see more shelter pet success stories because of this compassion and action. What a true blessing.
One of my goals for Pawsitively Texas has always been for people to discover where they can plug in – and using their unique experiences and talents to make a difference for the pets in their community. I've seen people sign up to foster, find rescue groups to volunteer with, coordinate off-site adoption events, put their photo skills to work to assure the pets have great photos, videos made, and so many new Facebook Pages launched to support the local shelter. My dream is for every single shelter to have an active networking page for their pets. This is so easy, yet so very effective in saving lives. Seeing people find their place and begin making a difference locally has been one of my personal greatest blessings since launching Pawsitively Texas. We're a stronger army for the paws when more people find their place to serve and I love hearing your stories about what you are doing for the pets.
One of the unexpected blessings of Pawsitively Texas has been discovering the many people that care about Texas pets enough to become an active member of our community – even though they do not live here! Not only do we have folks residing outside of Texas helping network our pets, we also have people in other countries in our network. What a joy that is to see the love and compassion for pets knows no boundaries!
Yesterday was the three year anniversary of losing my Baby Girl, Maggie Mae. She died the day before my birthday, a few days before Thanksgiving, and a couple weeks shy of her 15th birthday. It was very difficult. That precious little beagle changed my life. She was the essence of unconditional love and had such a fun adventurous spirit! I've got a blog post about the day I lost her, but I can't share it just yet. It was a tragic day that I knew was imminent. And I cried for weeks, completely broken that I was losing my little girl. Here is Maggie's pet memorial page with photos. It was because of Maggie Mae, and in her honor, that I launched Pawsitively Texas … to help other pets that do not have a loving home where they are part of the family and to be the change that I want to see for pets. My first thought was to start another rescue group, but I soon realized even if I saved 10,000 pets a year, that was not enough given the slaughterhouse our state currently is for pets. So I realized I could personally make my greatest impact with my marketing communications and social media expertise starting with Pawsitively Texas. I've got more projects in the works now that I am also very excited about!
In the three years since I launched Pawsitively Texas, we've seen a lot of success stories! People often ask me how many pets we have saved. We simply can't answer that. Once a post goes viral, there is simply no way to know who gets credit for saving a pet and to me that is much less important than the fact that a pet was saved! It's not about record keeping and stroking the egos, it's simply about saving the lives of pets and helping to find homes for them! I celebrate and  post as many saves as I can – but only so we can be refueled by the great news – which always seems to come at a good time. This year, I did start trying to capture some of the great news reports, mostly so I can read back through on days that are heavy with the compassion fatigue and be reminded that the difference is made when we are unwavering in our work for the pets. You can see those comments here on a Page I started called WOOF!
Since launching Pawsitively Texas, I've learned just how really bad shelter pets have it. Like many of you, I simply did not know. And I often suffer compassion fatigue for the sheer depths of despair our precious shelter pets experience. I cry frequently while working for the pets on my laptop. The relentless kill lists and little time to save the pets. The cruelty inflicted upon the innocent ones. The unfairness of our laws and the roadblock organizations that raise millions of dollars for the pets, then fight against legislation to save them. I've discovered the no kill equation and believe if communities will truly embrace it, our communities, our state, our country, our world will truly become a more beautiful and compassionate place to live. If you want to learn more about the no kill equation and how it can save the lives of pets in communities, click here. I am thankful for the leaders of the no kill equation, that stand against the crazy opposition and provide answers for me so that I can understand and share more.
I am also thankful for technology and social media. Smart phones, cameras, video, and social media sites like Facebook and Twitter give us the opportunity to easily raise awareness for and network the pets in ways impossible just a few years ago. We still have far to go, much work to do, BUT, we are making a difference and for that, I am forever, pawsitively thankful! May God bless you for your compassion and action. Happy Thanksgiving!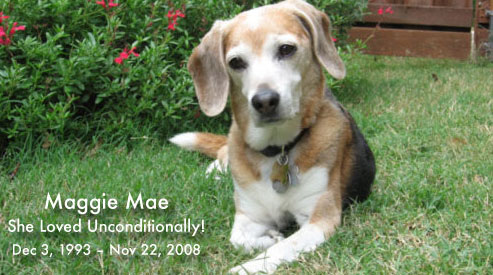 Subscribe Now: Be sure and subscribe to follow the Pack and never miss an informative Pawsitively Texas blog post! Add your email address, then click the Subscribe Now link. Look for the yellow/orange icon in the upper right column. No worries, we'll never spam you, you'll only receive an email notifying you of new blog posts on Pawsitively Texas.