10 May 2014
Mothers Day 2014
A mother's love is indescribable. The love of a pet is too. They both change our lives in ways we never imagined. Today, we celebrate the Moms we each call Mom – as well as the Moms that are lovingly adored by their pets! The sacrificial, unconditional love of a Mom can change the world! And we're all a little better because of it. Happy Mother's Day!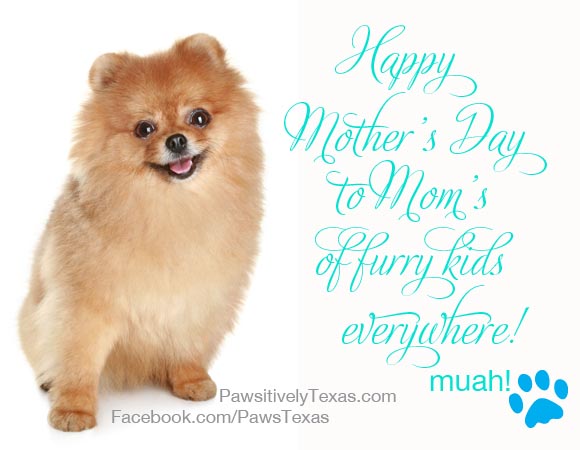 The Homeless Pet Project
Coming Soon! The Homeless Pet Project is a resource website that features videos with expert no kill leaders and strategies to implement in building a no kill shelter and community. Please check it out and share this link; if you register, you'll receive an email (never spam) when the site launches: http://HomelessPetProject.com
If you have a story of animal rescue or adoption to share, please click here to message me via the story submission form
Subscribe Now: Be sure and subscribe to join the Pack and never miss an informative Pawsitively Texas blog post! Simply add your email address, then click the Subscribe Now link. Look for the yellow/orange icon in the upper right column. No worries, we'll never spam you, you'll only receive an email notifying you of new blog posts on Pawsitively Texas. Thank you for your support of my work for the pets!
#petmoms
#dogmoms
#catmoms
#mothersday
#mothersdaypetmoms