16 January 2013
Several months ago, a family lost their beloved dog to cancer. The kids, there are five, really wanted another, but the parents were hesitant. On a whim, Dad agreed the kids could post a photo on Facebook and that if they got one million likes, they could have another dog. And so they did setting up a page "two girls and a puppy" with a simple photograph. In just seven hours, their photo and page had met the goal. More than one million likes! Parents are astonished and the kids are jubilant! I can just hear the giggles and shouts of glee the day the new puppy comes home. What a joyful day that will be!
This happened last evening; were you a part of the support team that liked their page and photo?
The power of social media can truly change lives! And save lives … the family states they plan to adopt a rescue or shelter dog!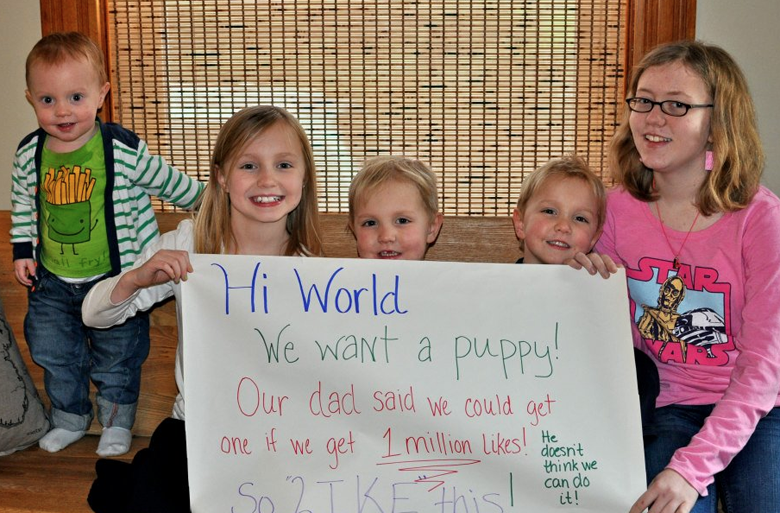 Subscribe Now: Be sure and subscribe to follow the Pack and never miss an informative Pawsitively Texas blog post! Add your email address, then click the Subscribe Now link. Look for the yellow/orange icon in the upper right column. No worries, we'll never spam you, you'll only receive an email notifying you of new blog posts on Pawsitively Texas.