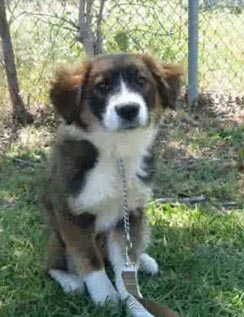 August 20, 2011
Meet Fancy and enjoy her moving story of rescue, over-coming fear and trust issues, learning to love and be loved, and the beginning of her happily ever after story. This story is written and produced by the folks at the South Houston Animal Shelter, Pasadena Poodle Patch, and made possible because of caring, active volunteers working together.
Stories like Fancy's are so important as they warm our hearts and remind us that our work in animal rescue does make a difference! It also shows how there is a place for everyone, from a volunteer dog walker, to a foster home, to shelter staff and volunteers, to pet transporters, to families choosing to rescue because of networking. If you're in the Houston area and looking to become involved, the folks at Pasadena Poodle Patch can help you find a place; click here to learn more about their work.
While we celebrate Fancy's story, let's also network her two pretty sisters; they can be found on the Pasadena Poodle Patch Facebook page here.
Click the arrow below to watch and enjoy her story! Happy new life, Fancy!