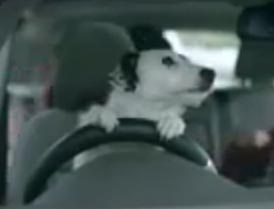 April 12, 2011
It is a proven no kill initiative to employ creative marketing when showcasing pets for adoption. Making use of video to show the pet's personality, good photography, and social media marketing are all great tools to help pets find their forever homes more quickly. The video below is just a fun look at what kind of video a pet up for adoption might create for themselves if given a chance.
It is actually a commercial that uses a very creative pet adoption message to promote their brand. Yes, every home needs a Harvey, or a Maggie, or a Whiskers, or a … =)
Please do not buy from a breeder or pet store while animals die in shelters! To find the perfect pet, you can search by zip code and breed – this adopt a pet database includes both animal shelters and animal rescues and updates frequently!
Click this link to find a local low cost spay/neuter clinic.