13 December 2013
Home for the Holidays … Pet Adoption Tips
During the holidays, local animal shelters often fill up. Instead of accepting the defeatist "over-population, nothing we can do" attitude, creative shelters get busy with innovative marketing campaigns to let people know they have pets in need of a home.
How To Increase Adoptions Immediately:
1. Public Relations: Ask the local media to do a story on your shelter's pets in need of a home for the holidays … and forever! And be truthful; tell the public these pets will be killed if no homes are found for them.
2. Convenient Shopping Hours: A business would fail if it was open only during the hours that people worked. Shelters committed to increasing adoptions and owner reclaims offer hours that match their "customers" lifestyles and open late on weekdays and on weekends when people are off work.
3. A Photo is Worth a Thousand Words: Invite local photographers (pro, hobbyists, and college students) to come to the shelter and take beautiful photos of your homeless pets, then make them available online by using social media. It's a proven fact; pets shared online have a much greater chance of being adopted than ones who are not! Include a great photo, information about the pet (age, breed, personality, weight, etc.), contact information, and city and state. People care and will share.
4. Offer Low Cost Adoption Specials or Value Added Adoption Fees! Take a lesson from Black Friday … there is a reason people camp out for days in frigid temps and shop amidst the crowds. People want a bargain! They don't value their purchase any less if they pay less than full price. For a value-added adoption special, consider offering an adoption starter kit such as pet collar, leash, water/food bowl, bag of dog food, training tips, etc.
5. Promotional Flyers Around Town: The local pet stores, fast food restaurants, gift shops, vet offices, and places where people sit and wait like auto repair/oil change shops, doctors and dentists offices, and the DMV, are just a few of the local businesses that may support local pet adoptions by allowing a cute designed pet adoption flyer displayed (on the front door, drive-through window, in the waiting room, etc.)
6. Take the Pets to Where the People Are: Not everyone can go to their animal shelter, where they feel like they are making a "Sophie's Choice" pet adoption decision. However, when pets are taken to off-site adoption events, they will show their personality responding to the attention they'll receive and the relief of being out of the shelter. People can make the instant love connection and adopt their new family member. Places to consider: the mall, holiday parades and festivals, pet stores, feed stores, coffee shops, … your city is full of possible adoption partners!
7. Create a Fun & Entertaining Pet Adoption Video: This pet adoption video from Little Traverse Bay Humane Society in Harbor Springs, Michigan is both fun and entertaining and will be seen and shared by pet lovers near and far. Just as auto dealerships promote "year end specials" animal shelters can too. Click the arrow below to enjoy!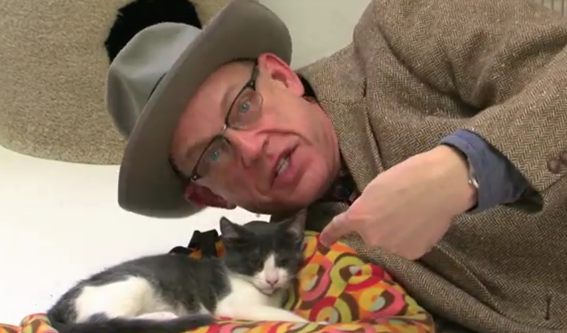 What are your favorite adoption promotions and tips?
Subscribe Now: Be sure and subscribe to join the Pack and never miss an informative Pawsitively Texas blog post! Simply add your email address, then click the Subscribe Now link. Look for the yellow/orange icon in the upper right column. No worries, we'll never spam you, you'll only receive an email notifying you of new blog posts on Pawsitively Texas. Thank you for your support of my work for the pets!