3 June 2014
I Wanna Be Loved! – the anthem of homeless pets around the world!
So far, this video has only been seen by 22,231 people; it's definitely a music video that deserves to go viral; so let's make it happen! Please share this post and ask others to do the same!
When I was younger, the University of Texas at Austin was home! My friends were my family. Life was good, the future was ours, and we were going to change the world! I had met the love of my life and we were planning our future – a future that included forever. But then one day, my beloved boyfriend took that love and future away, and I discovered the depths of brokenness that true heartbreak can bring. I had never known such pain. I wanted my best friend and the love I had known back, but it was gone forever. My world was turned upside down and the only one who could ease the pain was gone. I think that is how shelter pets, who've been surrendered by their family, must feel. A painful loss so great, it seeks to destroy all hope. You see, love is universal – and both man and animal are capable of love and heartbreak. Our world needs more love and less heartbreak.
Fortunately, I had an awesome group of friends to help me keep going. We enjoyed the quirkiness of Austin, the natural beauty of places like Mt Bonnell, Barton Springs, sunsets at The Oasis, and the hip music scene. With a little help from my friends, and the loving support of my family, I went on to graduate from one of the greatest universities in the world!
I believe that's true for pets too. While their hearts may be broken and their world shrouded in confusion, the love that comes with rescue by an adoptive family can truly heal their hearts and fill them with love again. My roommate rescued a kitten, and took him home to El Paso where her mom named him Willie Nelson!
During these years, one of my favorite musicians was Joe King Carrasco! I'd seen him in concert, I'd danced to his music, and then one day, I saw that famously crowned performer on campus. We chatted for a while, then he gave me this pose when I asked for a photo. Quien es mas macho, Joe?!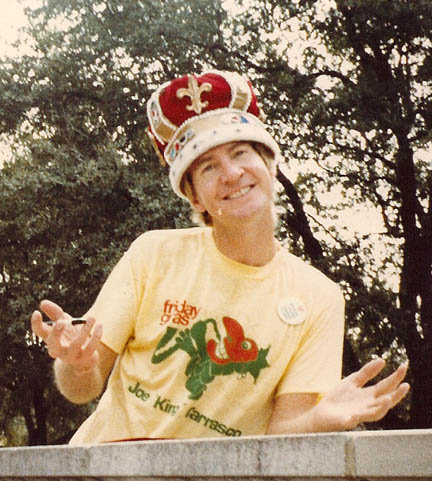 I saw Carrasco again a few years ago when performed at the Wildflower Festival in Richardson, Texas. He had these gorgeous waist-length dreadlocks, and was still wildly entertaining. Joe King is a fun performer with great Tex-Mex dance music. But I think he's done his finest work with his 2014 release, "I Wanna Be Loved" (video below) … this is truly the anthem of homeless pets around the world. Their needs are so simple. They just wanna be loved! Joe King is a dog lover and animal rescue supporter. Thanks Joe for helping give exposure to these dear ones so deserving of a home, love, and life!
This video was filmed at the SPCA Puerto Vallarta and the streets of Mexico – all these dogs just 'wanna be loved' and so do we. Many of these dogs are looking for homes, some are still on the street. Rescue groups can't help dogs without people to adopt them into good homes and/or donations. Reach out to SPCA Puerto Vallarta, Viva Perros, or your local rescue group with a 'LIKE' on Facebook and/or a donation (no donation is too small).  – Joe King Carrasco
Enjoy Joe's video and pray for these dear pets; they have so much love to give, they just need a chance and the exposure to be found by a new, loving adoptive family! We need a bigger, global army of compassion to defend and save these precious ones. Dogs and people … we have a lot in common; we all just want to be loved and to have someone to give our love to!
More of Joe's music for pets can be found on Viva Perros! CLICK HERE to show Joe King Carrasco some like love on his Facebook page – and tell him Alva at Pawsitively Texas sent you. 😉
To adopt a homeless pet, click here. For information on low-cost spay/neuter clinics, click here. If you have a story of animal rescue or adoption to share, please click here to message me via the story submission form.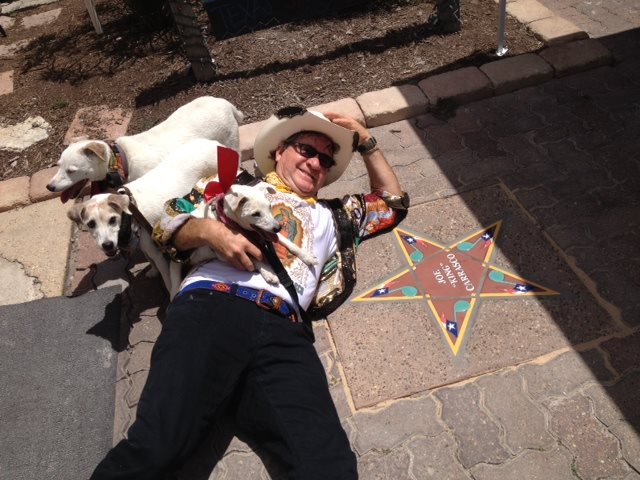 #adoptashelterpet #adoptadog #vivaperros