May 26, 2011
Notice the title of this album (below) for the Carrollton Animal Services' pets; it reads "Happy Tails." Tuesday night, we were networking these adorable pets because they were out of time. In fact, they only had until 7:00am Wednesday morning to be saved. With these posts, we're all on edge, watching, hoping, praying for a 12th hour miracle. The miracles only come if we all network the pets to create awareness – and fosters, volunteers, and/or Animal Rescue groups are able to take them.
Some were adopted from the kill list, but late Tuesday night, there were still several dogs in need, and even more cats. Thankfully for the Carrollton Hopefuls, the miracle did come when two animal rescue groups came forward. So, we celebrate more lives saved because of the compassion of animal rescuers and those who support them. We see all too often the ones we can't save, so we really do need to celebrate and champion the ones that are saved. But the story does not end here. These animal rescue groups must now spay/neuter and vet these animals to ready them for adoption. They will also feed and groom them and keep them until the time they find their adoptive homes. This ALL comes at a cost to the rescue, especially since they have 30 days to spay/neuter several animals now in their care. This is why I emphatically champion local rescues – they work the miracles we all hope and pray for. So, when  you see that an animal rescue group has saved a pet that captured your heart, consider if you can make a donation of any amount. I know, times are very tough for many, but if possible, give a little. It adds up and the rescues are thankful for the community support. And if you can't give, please continue to care and network these animals – that alone is an invaluable contribution to saving lives. Please know how valuable you are with your tireless networking!
Here are the two rescue groups that took in this week's save from Carrollton: click here for Forever Friends Humane Society – and –  click here for  Live Cruelty Free Animal Rescue. They are both 501(c)(3) organizations and donations allow them to vet these most recent rescues and to be able to save shelter pets in the future.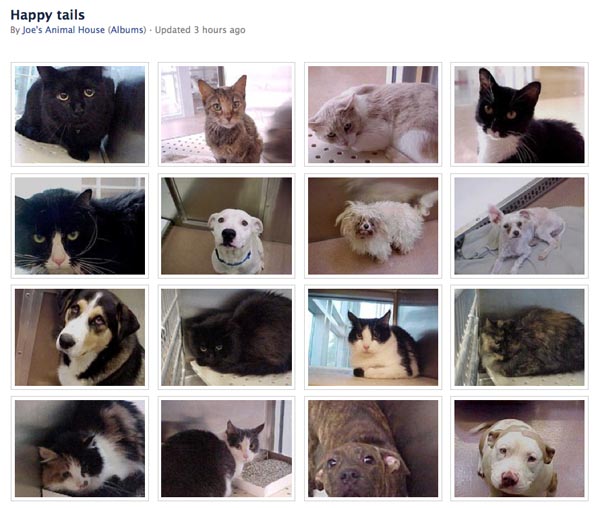 Networking is a powerful tool we have to save the lives of the precious animals that depend on us so. Please continue to invite friends, family, and colleagues to join us here on Pawsitively Texas! And if you haven't already, add your email address to our RSS subscription box in the upper right column – you'll be notified when new blog posts are published here (that's all, no spam from us!) – and you won't miss any of the great stories!