31 October 2013
Very Cute & Creative Pet Adoption … Help Coltrane Find His Loving Adoptive Family!
Coltrane is available for adoption and Animal Farm Foundation is brilliantly using creativity to help generate awareness for this adorable fella! Three reasons why this adoption promotion is so great:
1. Timely and Seasonal! Fall is in the air and pumpkins beautifully symbolize the season of Halloween through Thanksgiving!
2. Great photos of a beautiful dog!
3. Cute, humorous story that will get people to share Coltrane's adoption availability across social media!
You can see more photos of this handsome fella and see the adoption application in this Animal Farm Foundation pet adoption link. Coltrane is in New York and ready to become a member of someone's loving family!
Every single homeless pet deserves to have people creatively sharing their story to increase their adoptability!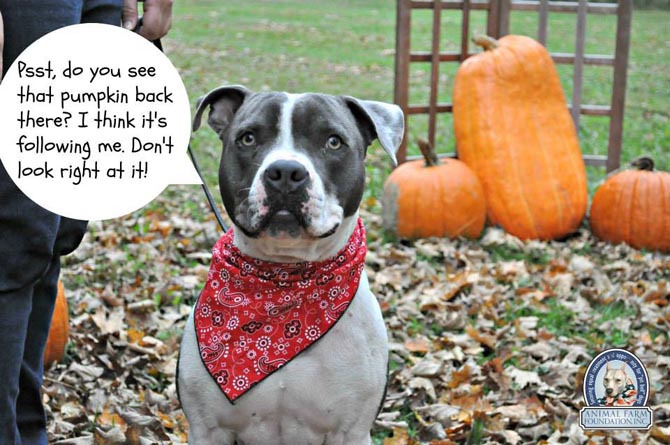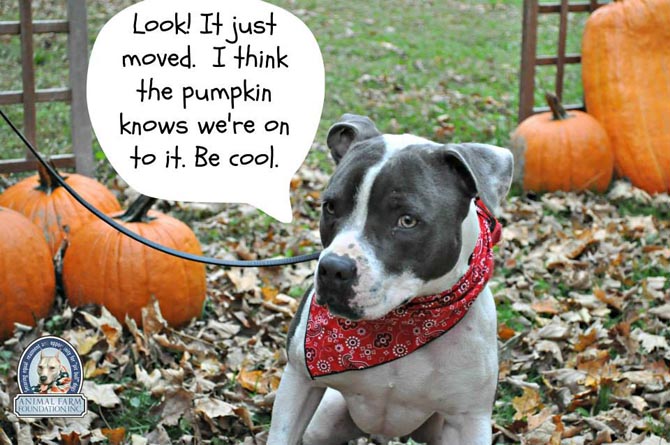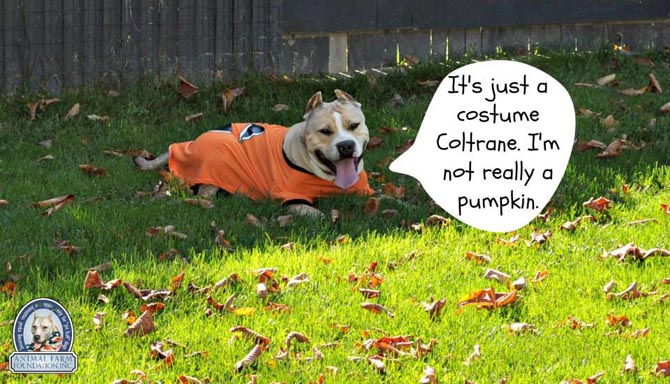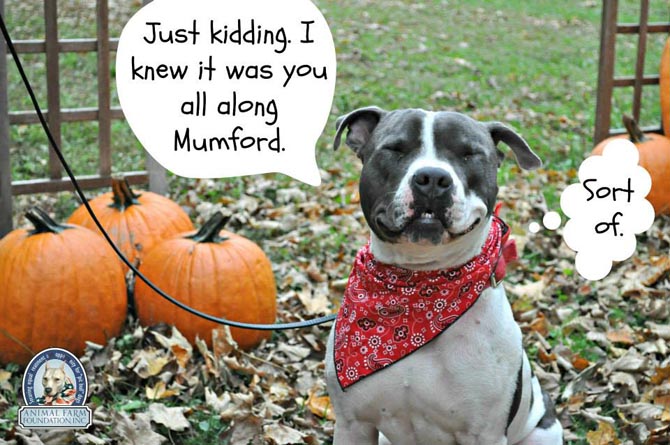 [photos © Animal Farm Foundation]
Subscribe Now: Be sure and subscribe to join the Pack and never miss an informative Pawsitively Texas blog post! Simply add your email address, then click the Subscribe Now link. Look for the yellow/orange icon in the upper right column. No worries, we'll never spam you, you'll only receive an email notifying you of new blog posts on Pawsitively Texas. Thank you for your support of my work for the pets!