29 September 2013
Celebrating Texas Pet Adoptions & Animal Rescues!
One of my goals for Pawsitively Texas has always been to share the good news of pet adoptions and rescues. I hope you like this new feature to the PawsTexas blog and will not only share with others, but will also share your good news stories here as well! To submit a story, please use the form on this link: http://pawsitivelytexas.com/submit-a-story/ (please continue to post pets in need on the Facebook page so they can get the most exposure; this form is to submit stories for publication!).
One look at Scruffy and you can see the invaluable and eternally rewarding work that animal rescues do!
"Scruffy is now safe in a foster home thanks to Guardians Rescue. It didn't take him long to come out of his shell!" – Animals of Aransas County Animal Control To learn more about Scruffy and how to adopt him, please contact his rescue here.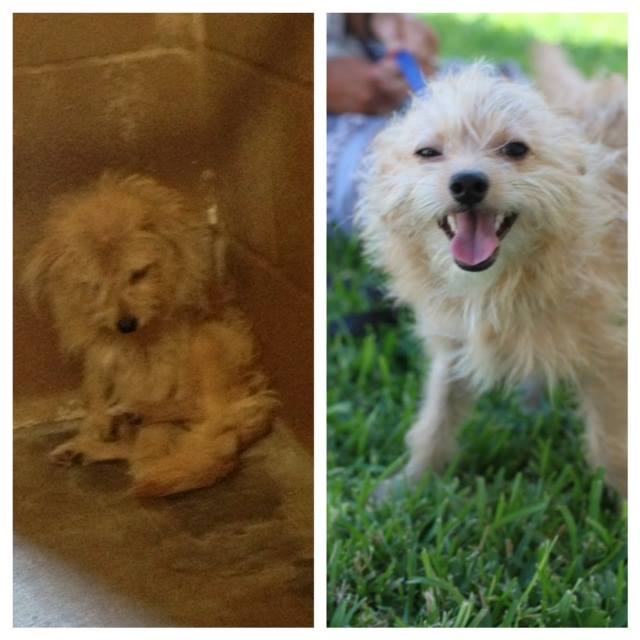 REMEMBER THIS CUTIE?! We all shared and prayed for him recently because he was in danger at the De Leon, Texas animal shelter? His post on the Pawsitively Texas Facebook page received 782 Shares, 382 Likes, 109 Comments, and 23,624 Post Views! The population of De Leon, Texas is only 2,233.
The shelter reports he's been …* drumroll* … ADOPTED!!!
Happy new life cutie!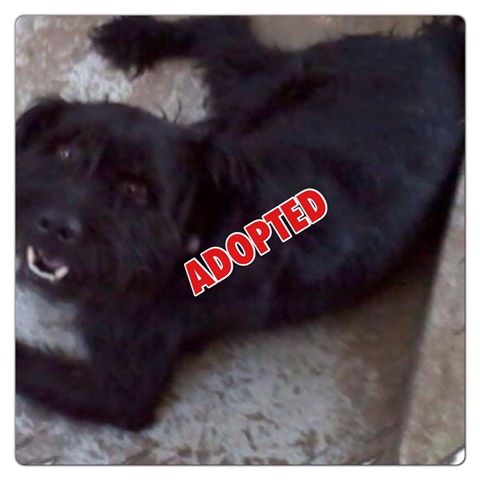 I shared Frankie on his last day; he had only until 4:00pm to be adopted or rescued. He is a gorgeous dog, but in a small, rural Texas animal shelter. His post on the Pawsitively Texas Facebook page garnered 1,048 Shares, 472 Likes, 157 Comments, and 37,504 post views. The population of Joshua, Texas is only 5,982! It's so apparent how vitally important posting homeless pets on social media truly is! And! It paid off! He was adopted by Tami Sturdivant Jones of Mississippi; she wrote "Frankie is coming to Mississippi! Got paperwork completed at 3:56!!"
Thank you to everyone that shared and prayed for Frankie! Happy new life, Frankie!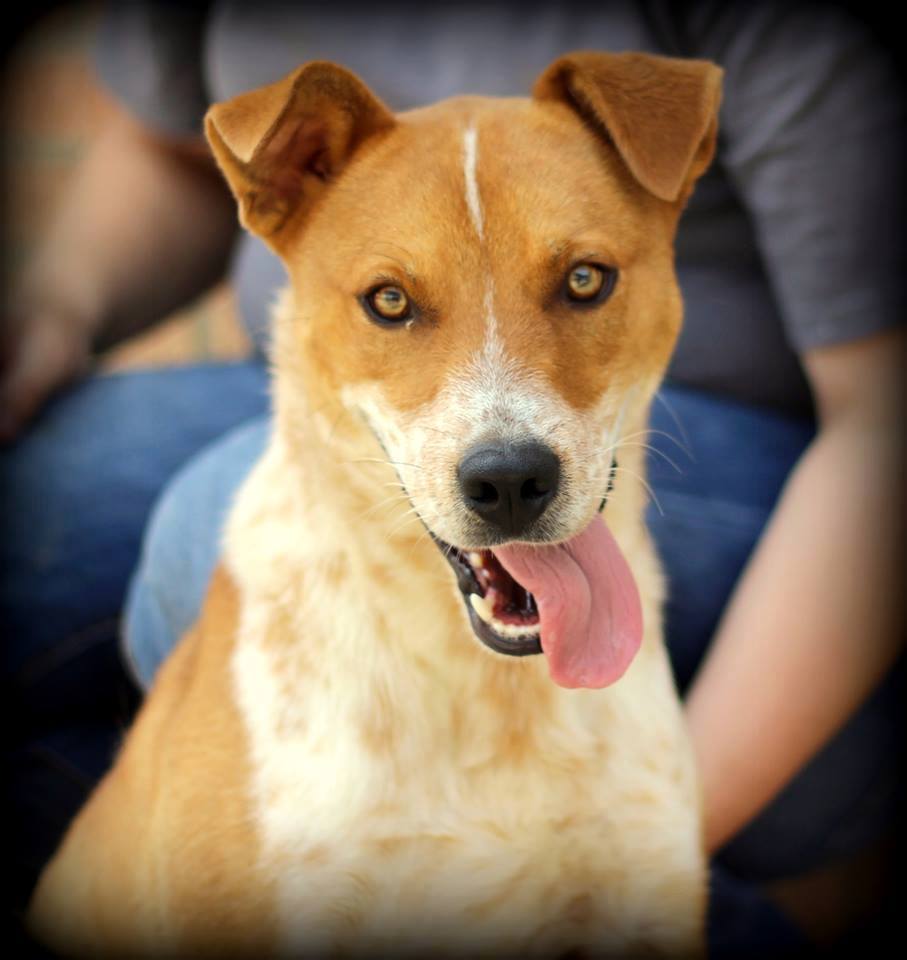 This wonderful photo taken by a Collin County Animal Shelter Volunteer helped this adorable little dog get adopted! On the Pawsitively Texas Facebook page alone, he received 693 Likes, 596 Shares, 94 Comments, and 27,888 Post Views. Every shelter needs a volunteer team to capture a pet's personality in photos and share on social media. It truly increases a pet's chance at being adopted or rescued! Happy new life, Oscar!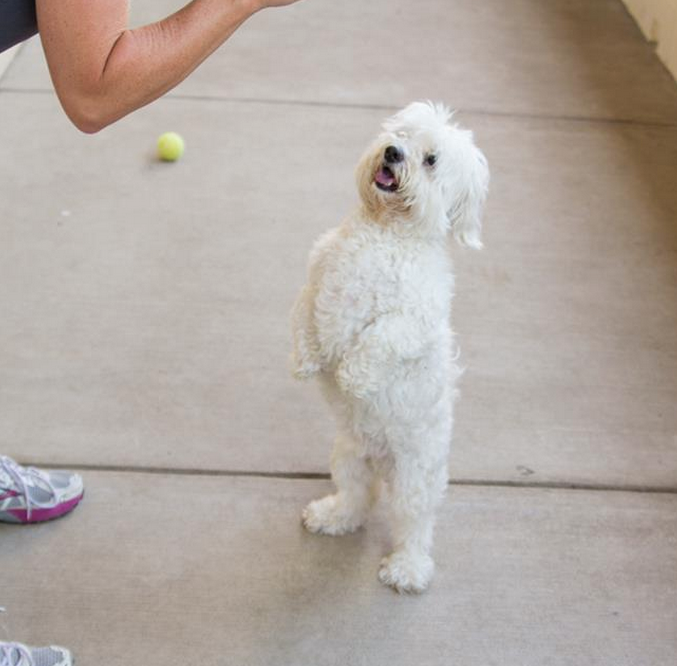 Jimbo looks so incredibly happy and thankful to have been chosen for adoption! Thanks to the work from the Seagoville Animal Shelter /Seagoville Texas Animal Advocates & Rescue (STAAR) team! Happy new life, little fella!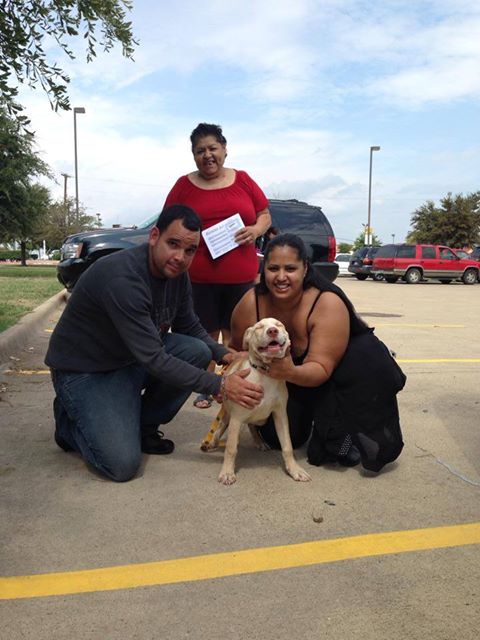 PLEASE DON'T FORGET! Share your stories of adoption and rescue transformation with Pawsitively Texas – it's great exposure for your work and organization too! Submit stories using the form on this link: http://pawsitivelytexas.com/submit-a-story/
Subscribe Now: Be sure and subscribe to join the Pack and never miss an informative Pawsitively Texas blog post! Simply add your email address, then click the Subscribe Now link. Look for the yellow/orange icon in the upper right column. No worries, we'll never spam you, you'll only receive an email notifying you of new blog posts on Pawsitively Texas. Thank you for your support of my work for the pets!