21 November 2013
New Mom, Sara provided an update and more photos of the beloved shelter dog, Elvis. If you missed the story of how Elvis was adopted and became a member of Sara's family, click here to read! (I just LOVE Elvis' eyes!). This wonderful dog's life was saved because of the volunteers and shelter staff at Mineral Wells Animal Shelter working together to create awareness for their shelter pets – and the power of social media! Be sure and like the shelter page!
"Just an update on Elvis. He went to the vet yesterday because I noticed he was coughing badly every day since we brought him home. He has bronchitis, an ear infection in both ears, a skin condition, and hip dysplasia. Also they found that he has a bad tooth that needs to be extracted. Poor baby. He is now on antibiotics, cough medicine, ear medicine and medicated shampoo. He will go back in 2 weeks for a follow up. Hopefully he will be all better then and can be neutered. Otherwise Elvis has a wonderful personality. He is a cuddle bug and very smart." – Sara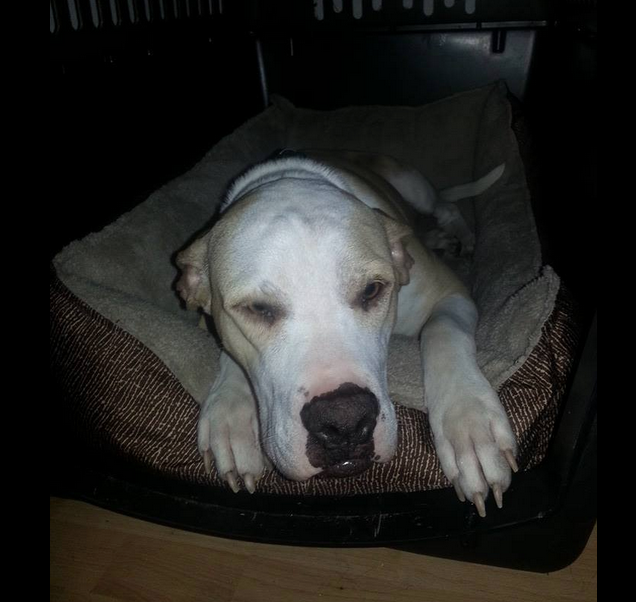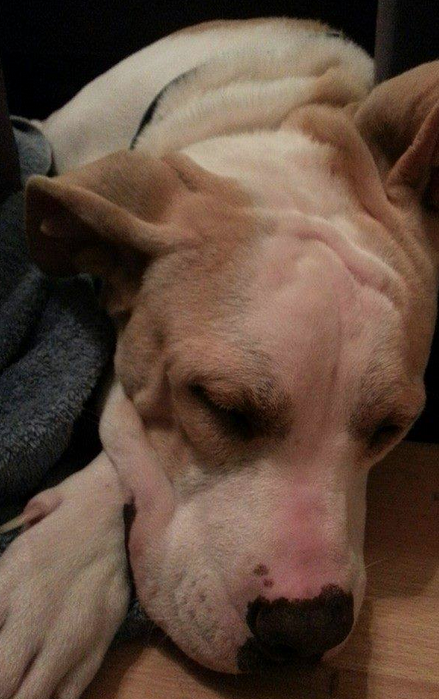 Elvis being a "good boy" at the vet!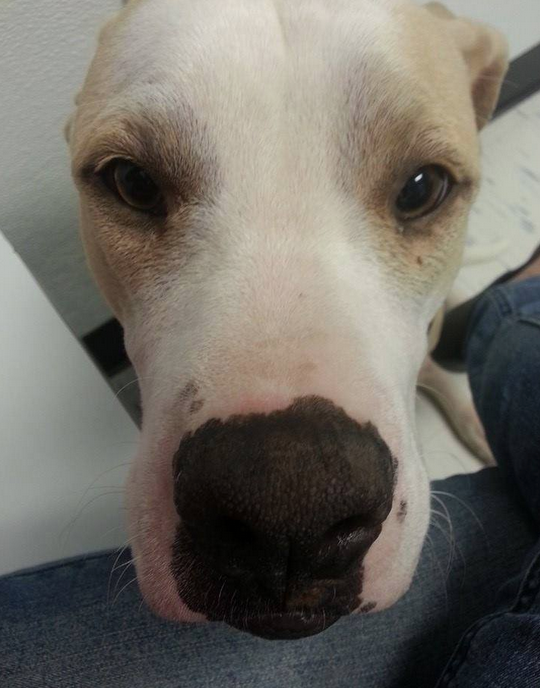 It's so wonderful to see adopted pets out of the shelter and into their new homes; pets are family! Thanks for the update, Sara! Be well, dear Elvis!
If you have a story of animal rescue or adoption to share, please click here to message me via the story submission form
Subscribe Now: Be sure and subscribe to join the Pack and never miss an informative Pawsitively Texas blog post! Simply add your email address, then click the Subscribe Now link. Look for the yellow/orange icon in the upper right column. No worries, we'll never spam you, you'll only receive an email notifying you of new blog posts on Pawsitively Texas. Thank you for your support of my work for the pets!