7 October 2013
I shared this image Sunday evening with a simple question … "Can you relate?" I had to laugh this morning when I stopped by the Pawsitively Texas Facebook page and saw that in only 14 hours, the post had already received more than 60,000 post views! Reading through your comments made me smile. We share a kindred spirit in animal rescue – and I'm reminded the world is a little more beautiful because of people that value the homeless pets and work so very hard to save them! Every life deserves saving!
I wish I knew who created this adorable graphic that wonderfully touched the hearts of so many so I could give them credit. If you know, please share in comments below.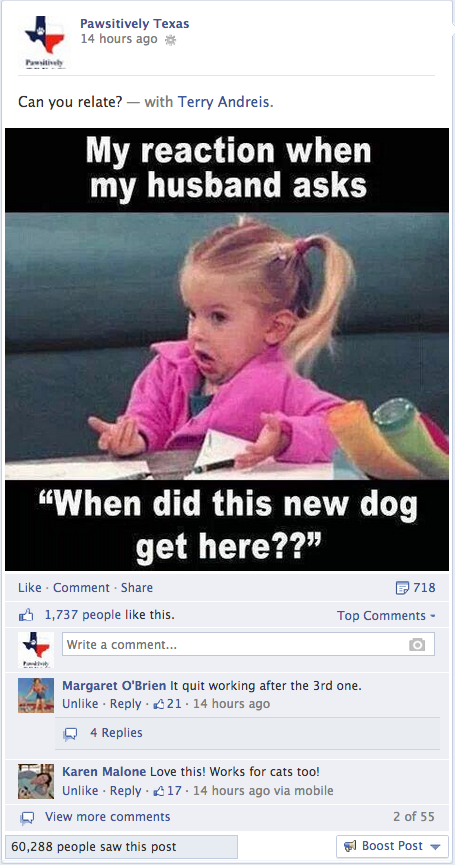 Subscribe Now: Be sure and subscribe to join the Pack and never miss an informative Pawsitively Texas blog post! Simply add your email address, then click the Subscribe Now link. Look for the yellow/orange icon in the upper right column. No worries, we'll never spam you, you'll only receive an email notifying you of new blog posts on Pawsitively Texas. Thank you for your support of my work for the pets!